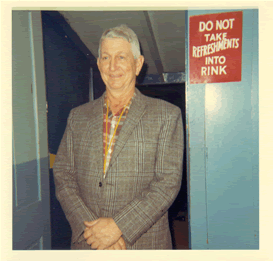 Albert R. (Scottie) Scott started his rink business in Carthage, IL in 1936 in an upstairs hall. He ran the rink there for two years. In the spring of 1939, Scottie built a semi-portable rink, 50' x 100' with wood rafters, metal roof and canvas sidewalls.  He ran the rink in Hamilton during the spring and summer.
In the fall of 1939, Scottie moved the rink to Quincy and opened in October. The rink was open thru the winter.  The summer of 1940 he moved the rink to Pittsfield, IL and was there until January 1941.
January 1941 moved back to Quincy to the North 12th St. location. At this time he added 10 ft. of floor space.
1947 – Put plastic on floor, Scotties rink was 3rd rink in Illinois to have curb crest floor
1948 —  Scottie put an additional 50' x 60' to the back end. In 1952 a snack bar was built separate from the rink. Scottie ran the rink at this location until 1979.  He then built a new rink on East Broadway, w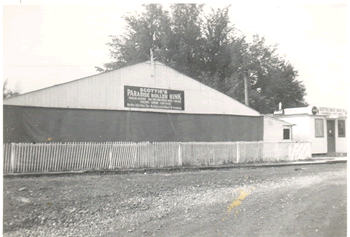 hich is still in operation today. The rink is ran by his son, Robert K. Scott.
Albert's brother, John F. Scott ran the rink in Carthage before going to the service. After returning from the service, he bought a portable tent, 50' x 100' and opened in the summer of 1946 in Hamilton and moved the rink to Macomb in 1947.  Then he built a new rink in Carthage, which is now run by his daughter, Bonnie Bensinger.
1979 – The new rink was constructed on east broadway. The property also housed Quincy Raceways. Albert sold the businesses to Bob in 1996. Bob and his wife Jan ran both the rink and the racetrack.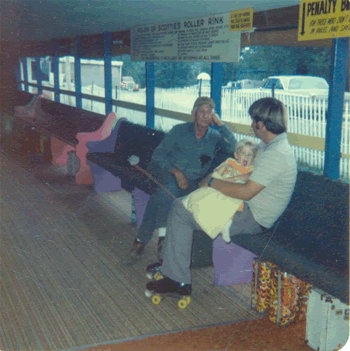 2000- The rink saw an expansion of 5000 ft to house the 6 birthday rooms and expand the snack bar and seating capacity. A new concrete parking lot was also finished.
2006 – Quincy Raceways was sold in order to focus more time to the skating rink.
2008 – Scotties saw major interior facelift operations including refinishing of the interior walls, skating surface and new special effect lighting
2010 – In late 2010 the transformation into Scotties Fun Spot was made. Laser Tag, Bumper cars, Ballocity, mini-bowling. a Huge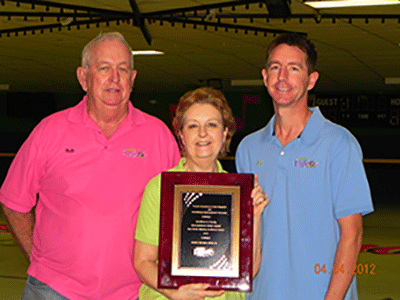 arcade room with nearly 75 games. A much improved menu was brought in as Winner's Grill was born.
2012 – Scotties wins Best Family Entertainment Facility in the country with Roller skating as the major anchor.
2012 – Scotties expands to bring Fun Spot Speedway into the mix. A fleet of 20 electric powered go-karts and the area,s biggest track. Scotties now boasts over 2 acres of Fun.
2013 Scotties wins best TV commercial from the Roller skating association  Roller skating video